This interesting post popped up on the Archives+ blog this morning, highlighting the Fifth Pan-African Congress that took place in Manchester in 1945. Have a read!

If you're interested we have material relating to the Congress in the Resource Centre; a couple of really comprehensive books, a small archive collection of original material and a series of six interviews created in 1995 to mark the 50th anniversary of the Congress. The interviews are with those who were living in Manchester in 1945 and some who attended the Congress, including Sam Nelson and Alfred Gaisie.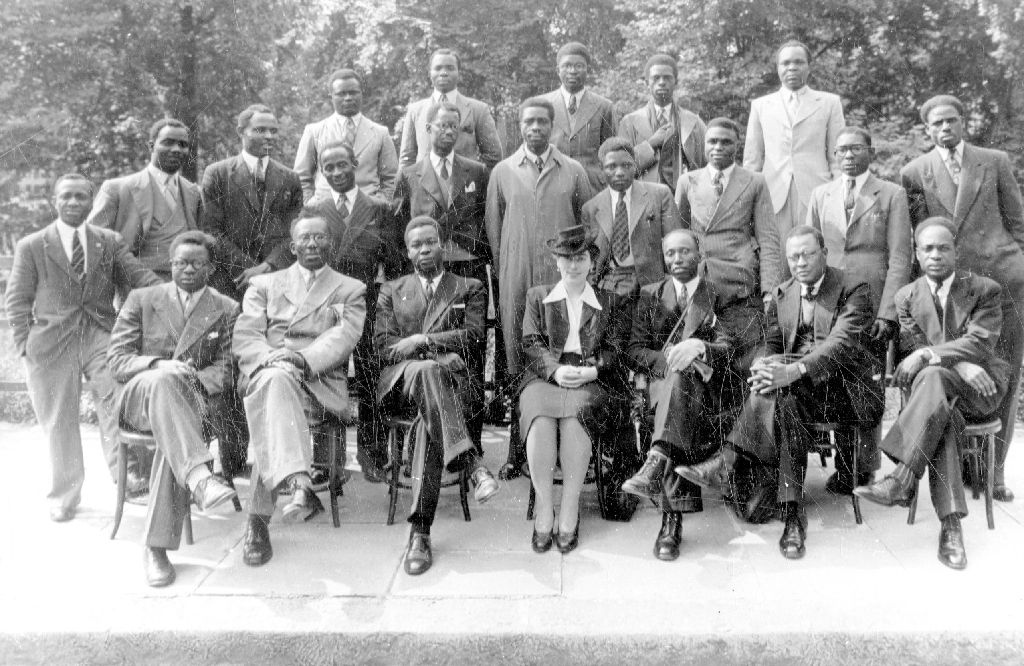 Looking through the photographs held at the Central Library I came across a truly interesting image. From the 15th to the 21st October 1945 Manchester played host to an event, largely ignored at the time, which would have huge significance for the future of an entire continent. It was at Chorlton-on-Medlock Town Hall that 90 delegates from across Africa, Europe and North America came together to hold the Fifth Pan-African Congress to discuss the future of Africa.
1945 was a momentous year in world history, the Second World War had ended the previous month and many of Europes' colonies looked towards the prospect of finally gaining independence as a reward for their immense sacrifices. Pan Africanism was a political ideology developed by African intellectuals to challenge the artificial division of the African continent by the Colonial powers when they had scrambled for territory. Its ultimate goal was to unite…
View original post 422 more words